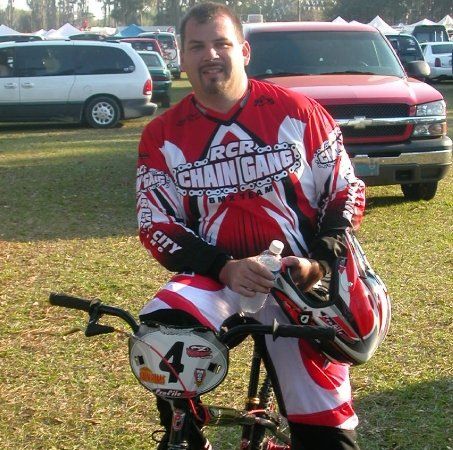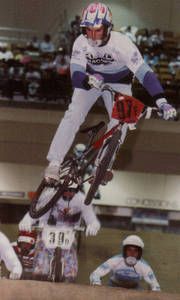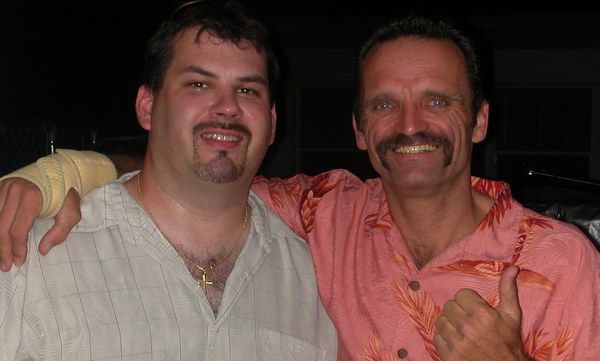 Ed Ferri - Owner / Purchasing / Product Development / Website Manager / Etc... (ed@planetbmx.com)
Started BMX racing in 1980, and has been involved in the BMX scene for 39 years now, and has worked in the industry for 33 of those years.  Raced for Skyway, RAD Racing, and Bonzai Cycles during the early years. Worked in a few really great bicycle shops since the mid-80's, and worked at MCS Bicycles (Custom Cycle Supply) as a sales rep in the early 2000's, as well as FMF BMX.  Started PlanetBMX in 2005 with a few different models of Skyway Tuff Wheels as our main product, and steadily built up PlanetBMX to what it is today! Since then we've helped design and make frames, bikes, and parts for a few companies that we represent. 
Brian Lawrenz- Customer Service (customerservice@planetbmx.com) 904-250-5090. Brian also works for CEW, indirectly, re-building Tuff Wheels!
BRIAN is our full-time customer service rep. If you gotta problem, yo.... he'll solve it.
Scott "Six Slinger" Venuti- Shipping /  Music player / Comic relief (customerservice@planetbmx.com)
Scott has been with us at PlanetBMX for many years now, and somehow we still manage to laugh at all of his jokes.  He is a master voice impersonator, and is always fun to be around.  He is scary tall, and full of tattoos.  But don't let his appearance fool you.  He's a teddy-bear.  
During the day, Scott can be found in the shipping department here at PlanetBMX! But at night, he's the lead guitar player in one of the best Eagles tribute bands- DESPERADO! He's a master on and off the stage, and the groupies love him!
Scott is also a tattoo artist, which is his passion when not here at Planet, or at the clubs playing his music. He's growing his chin-dreadlocks really long right now, and loves Masters Of the Universe stuff. He's a GT know-it-all, too.  He loves to sing old country songs from the 70's and 80's. (That does annoy the other guys at times!) He's starring in his own television show later this year- "ST. AUGUSTINE INK", which will showcase his skills.  Nah, we're totally kidding there.  There's no tv show.  But I'd watch it if there was...!
Adam Fischer- Shipping Department / Shipping label expediter / Customer service / Sales (adam@planetbmx.com)
Adam works in the shipping department here at PlanetBMX, and takes care of running that end of the shop! He comes from a skateboarding background, but we don't hold that against him too much. Ha! 
William "Slick Willy" Fischer- Warehouse manager (will@planetbmx.com)
Slick Willy is our warehouse guru. What would take a dozen elves to accomplish in one night takes him a single day. Single handedly!  He likes Big Butts, and he cannot lie.
Timothy Stephen- Shipping Department 
Timothy is the newest member of the PlanetBMX staff. He takes the products that our customers buy, and wraps them like little mummys and places them in bigger boxes so they will make the trip and arrive in perfect shape. He does a good job, so everybody loves Tim. Timothy is a professional freestyle scooter rider, and took home the coveted bronze medal at this year's X Games. Not too shabby! In his spare time, he can be seen at local elementary schools giving scooter demos and preaching his anti-bullying message.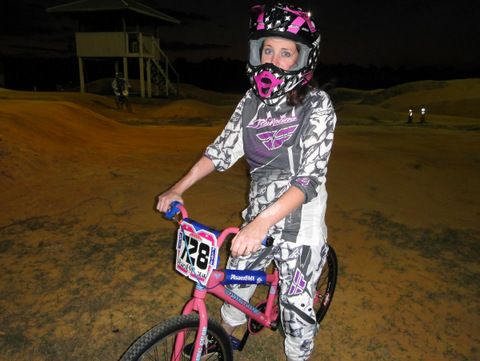 Wonder Woman- PlanetBMX blogger
This is Ed's wife.... but she is known as "Wonder Woman" in the Instagram and Tumblr realm. She takes care of all of the blogging that happens daily! 
We are EF3Bikes Inc.  We have been personally involved in BMX since the early 80's.  Our goal is to provide you with excellent BMX bicycle parts, made with today's excellence and standards, from legacy brands that have been in the business for decades.  In addition to carrying many BMX items, we are the exclusive distributor for all SKYWAY TUFF WHEELS in colors. 
This web site is the OFFICIAL SOURCE for all of the limited edition Skyway colored Tuff Wheels in the world, and is endorsed by SKYWAY RECREATION PRODUCTS.
If you are a bike shop, and you would like information on how to order colored TUFF WHEELS, please contact us at planetbmxproshop @ gmail.com.