Join the SE / PlanetBMX race team!
Join the PlanetBMX / SE Racing "TERROR SQUAD" BMX Race program, and get GREAT deals on SE Racing complete BIKES, FRAMES, and PARTS! It doesn't matter if you are a seasoned expert racer, or a beginner, YOU CAN JOIN THE TEAM!
Basically, all you will need to purchase to join the Planet BMX / SE Racing TERROR SQUAD is your SE RACING jersey, and a SE RACING complete race bike or FRAME AND FORK SET at the special TERROR SQUAD PRICING! That will qualify you for discounts on pretty much everything else BMX-Race related that we sell!
To join up, send us an email by clicking THIS LINK, and we can fill you in on the details. When writing to us, please let us know a bit about you- How old you are, where you race, and what class you compete in. And also let us know what bikes / framesets / parts you are interested in.
ALL PlanetBMX / SE Racing TERROR SQUAD racers will be required to wear your SE Racing jersey at the races, and run Planet BMX decals on your bike / number plate. We will also send you a free TEAM T-SHIRT with your bike purchase!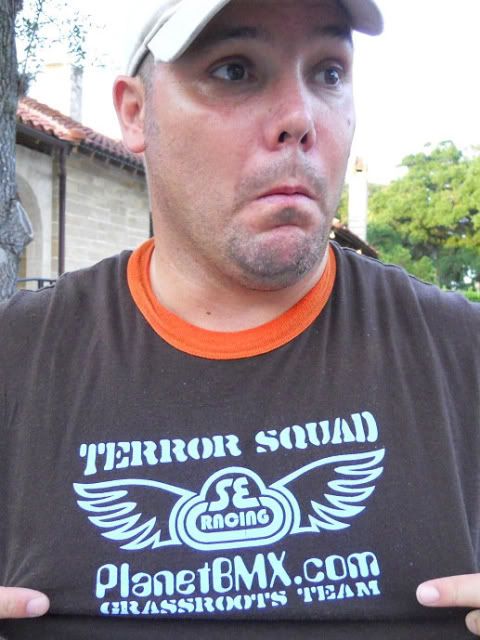 Share